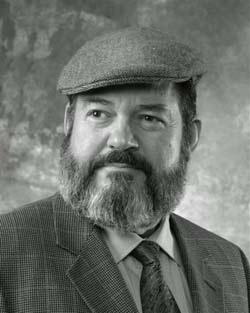 "Brian Gordon Sinclair is considered to be the foremost dramatic interpreter of Ernest Hemingway in the world today."
Stratford-upon-Avon Herald, UK
Brian Gordon Sinclair, author of Hemingway On Stage, is a graduate of the National Theatre School of Canada and holds a Master of Arts degree in Theatre from the University of Denver. He has also studied at the Royal Academy of Dramatic Arts in London, England and at the National Film Board of Canada.
Mr. Sinclair recently completed a seven-volume series, The Hemingway Monologues: An Epic Tale of Love, Genius and Eternity. The first five plays premiered at the Hemingway Days Festival in Key West, Florida. The sixth and final play of the chronological series, Sunset, debuted at the International Hemingway Colloquium in Havana, Cuba in 2011. Other works by Brian Gordon Sinclair include a seventh and special edition volume called Hemingway's HOT Havana and Easter Rising: The Last Words of Patrick Pearse. The latter is now available in audio book format. Easter Rising is the only complete stage dramatization of the 1916 struggle for freedom in Dublin, Ireland. His most recent work is The Homerun Kid: The True Story of Ernest Hemingway's Baseball Team. During the process of writing this book, he became the Patron of the modern children's team at Finca Vigia in Cuba.
A recipient of the Sir Tyrone Guthrie Award for acting at the Stratford Shakespeare Festival in Ontario, Mr. Sinclair has performed in Canada, Cuba, Denmark, Great Britain, Holland, Norway, Poland, the Moscow Art Theatre in Russia, Spain and throughout the USA. He has also been presented with Awards of Recognition from the University of Holguin and Museo Hemingway. Mr. Sinclair is a proud dual citizen of Canada and Ireland
Current Publications
The Hemingway Monologues: An Epic Drama of Love, Genius and Eternity (a 7 Vol. series).
Cuba Solidarity in Canada: Chapter 12
The Homerun Kid: The True Story of Ernest Hemingway's Baseball Team.
Easter Rising: The Last Words of Patrick Pearse